Shazam! TINK is back and so is the DC Comics character. Shazam! the movie debuted atop the box office charts this weekend grossing an impressive $53 million domestically (and $159 million worldwide).
In sports, men's and women's college hoops were the rage this weekend as Baylor and University of Virginia brought home the NCAA women's and men's college basketball titles.
TINK Sports Big-3
Here are three things you need to know:
1) NCAA March Madness culminated in the University of Virginia winning the Men's championship and Baylor taking home the Women's college basketball crown
2) The NBA and NHL playoffs start off this week
3) Golf's most prestigious event, The Masters, tees off Thursday
College Basketball
The most exciting tournament in all of sports ended Monday night when #1 seed Virginia topped #3 seed Texas Tech 85-77 in overtime to win the NCAA Men's basketball national championship.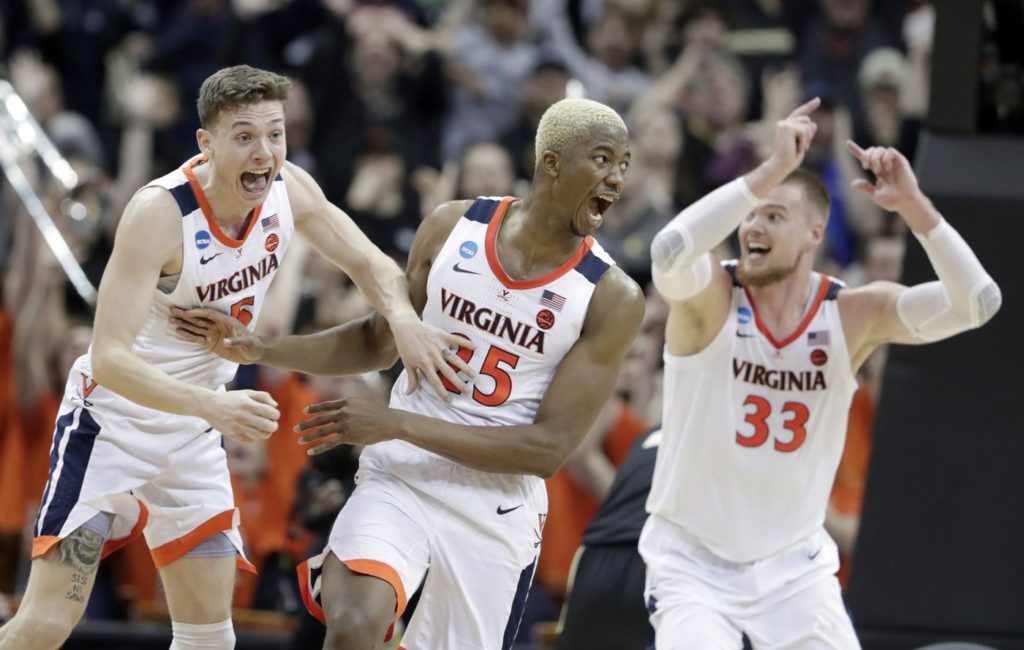 Source: AL.com
From devastation to jubilation. UVA's story is one for the ages. Last season they suffered the worst loss in NCAA tournament history, falling in as a #1 seed to #16seed UMBC, something that had never happened before. But Virginia regrouped, earned a #1 seed again this year and rode their defense and execution to a national championship, the first in school history. Sophomore forward De'Andre Hunter scored 27 points in the championship game to lead UVA to victory. Look for Hunter next year in the NBA.
There was drama on the Women's side too as Baylor won its third national tile after edging out defending champions Notre Dame 82-81 Sunday night. Chloe Jackson, a graduate transfer from LSU, was Baylor's star of the night and the Final Four's Most Outstanding Player. Baylor lost star forward Lauren Cox to injury in the 3rd quarter and gave up a big lead but Jackson scored with 3.9 seconds remaining to put Baylor ahead. The game wasn't over though, as Notre Dame's star Arike Ogunbowale, who won last year's national championship with a buzzer-beater, missed a free throw with 1.9 seconds left and the glory was Baylor's.
National Hockey League (NHL)
Spring Hockey? Yes. The NHL post season kicks off Wednesday, and here are the matchups:
Eastern Conference
Tampa Bay Lightening vs. Columbus Blue Jackets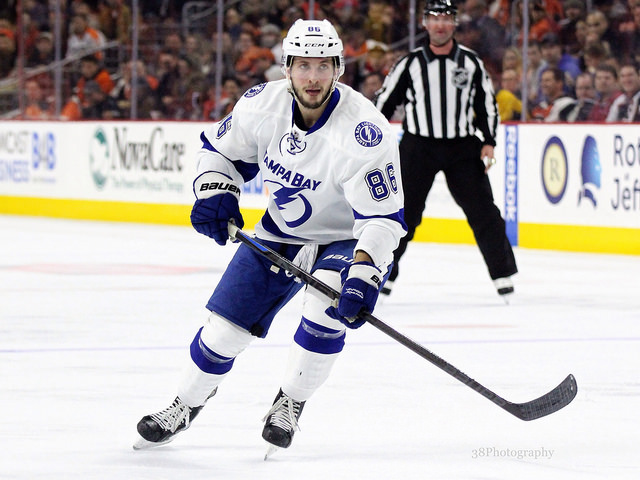 Source: NHL.com
The Lightning are led by forward Nikita Kucherov who will be named league MVP. The 25-year-old Russian dominated the NHL with a league-high 126 points (40 goals and 86 assists). #FromRussiaWithLove
Boston Bruins vs. Toronto Maple Leafs
Washington Capitals (defending champions) vs. Carolina Hurricanes
New York Islanders vs. Pittsburgh Penguins
Western Conference
Nashville Predators vs. Dallas Stars
Winnipeg Jets vs. St. Louis Blues
Calgary Flames vs. Colorado Avalanche
San Jose Sharks vs. Vegas Golden Knights
National Basketball Association (NBA)
The NBA season ends Wednesday and the playoffs begin Saturday.
Here are some of the top storylines:
1) The Milwaukee Bucks have the league's best record winning 60 games for the first time since 1981. Giannis Antetokounmpo, the "Greek Freak", is their leader and MVP candidate
2) The Golden State Warriors are the defending champs and have won three of the last four NBA titles. The Warriors have looked disinterested at times this season but many expect them to turn it on and bring another championship to Oakland (before they move into their new arena in San Francisco).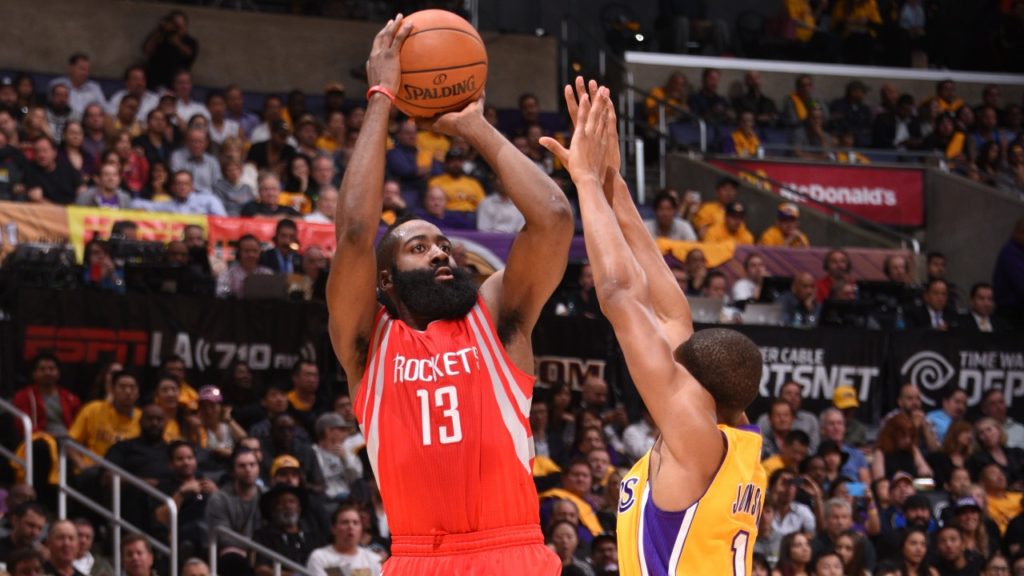 Source: NBA.com
3) James Harden, the other MVP candidate, had to do it all for the Houston Rockets this season, especially while his teammates were injured. Can the Rockets challenge the Warriors for Western Conference supremacy? Recall that the Rockets nearly beat the Warriors in last years' Conference Finals. It took an injury to Chris Paul in Game 5and a unprecedented Game 7 collapse where the Rockets missed an NBA record 27 straight three pointers to lose to Golden State.
As a reminder of how streaky this team can be the Rockets broke their own NBA record by making 27 three pointers Sunday in a win over the Phoenix Suns. #Shooters #Streaky
Golf
Golf's granddaddy of them all, The Masters, begins Thursday and ends Sunday afternoon. The tournament takes place at Augusta National Golf Club in Augusta, Georgia and features two Brits and two Americans as favorites. Rory McIlroy (8/1) and Justin Rose (14/1) lead the British Invasion while Dustin Johnson (10/1) and Tiger Woods (14/1) are the top Americans favored to take home the green jacket according to Sportsbook.ag
Major League Baseball (MLB)
Baseball is roughly 10 games into a 162 games season so it's hard to draw many conclusions from such a small sample size. Still, it's better to be on top, and the league's top teams are the Seattle Mariners, Los Angeles Dodgers and Milwaukee Brewers.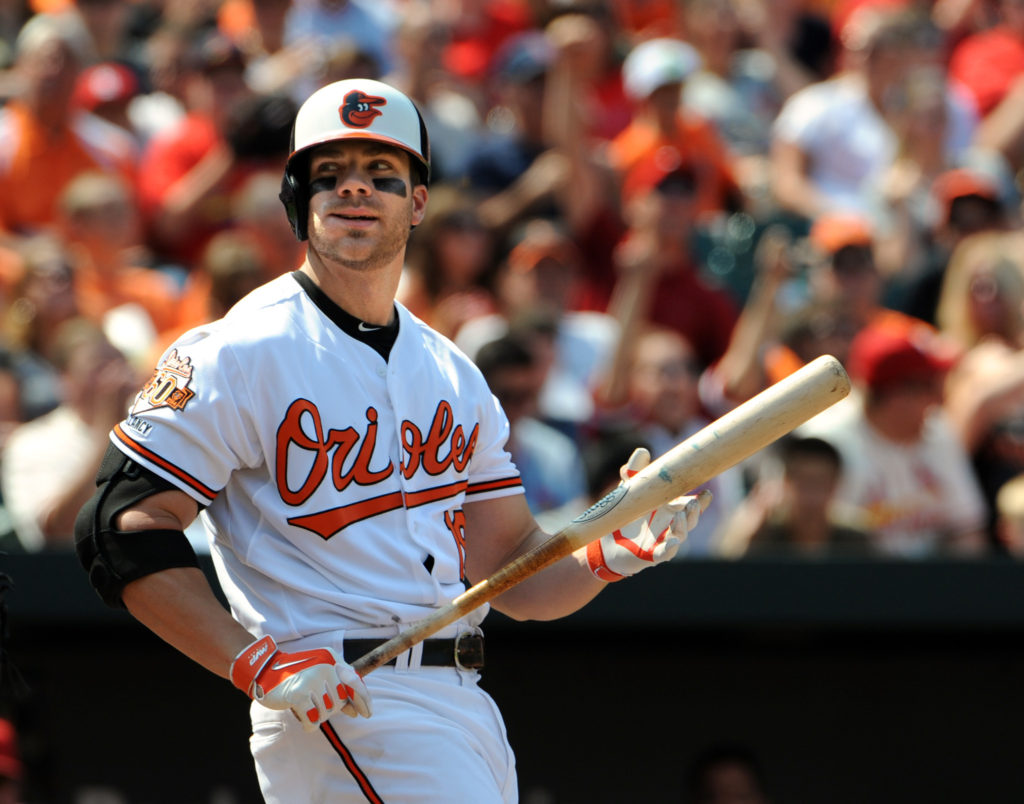 Source: Baltimore Sun
On the other side of the spectrum is Baltimore Orioles first baseman Chris Davis who is hitless in his last 49 at bats. (How bad is that? Awful. He hasn't gotten a hit since September of last season). Davis broke the MLB futility mark set by Eugenio Velez in 2011 who went 0-46. The Orioles crowd at Camden Yards was boing him all season and then turned to cheering him on Monday as he tried, unsuccessfully, to avoid setting the dubious record. Better luck tomorrow.
Share the TINK Sports love.
Remember at TINK Sports we watch the games so you don't have to.
See you next time…